Relax in the area
Outdoor swimming pool Štrand
In Nové Zámky there are a lot of possibilities for spending leisure time. One of the most popular place in the summer is outdoor thermal swimming pool situated in a natural environment on an area of 8 hectares. There are eight pools, minigolf, bowling, playground for beach volleyball, playgrounds for children and many other possibilities.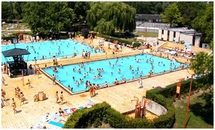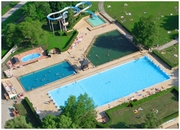 Swimming pool
In winter time there is indoor swimming pool situated in the centre of the city.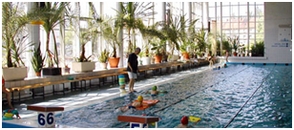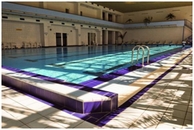 Podhájska
Podhajska is located in Nitra region, in the district of Nové Zámky. Podhajska belongs among the most visited spa locations in Slovakia. The thermal swimming pool Podhájska is a much-sought-for area, open whole year round. The thermal water is unique on the world with beneficial impacts on the whole body, comparable with the water from the Dead Sea.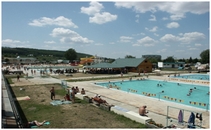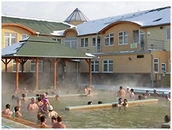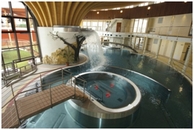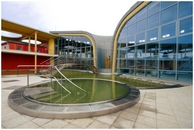 Wellness Patince
You are most welcome to try the biggest indoor relaxation pool in Slovakia with plenty of attractions, such as massage water beds and cannons, jets, gargoyles, the wild river, the cave with its depth of 1,2 m. The water temperature is approximately 31 °C.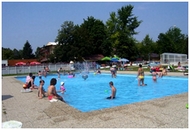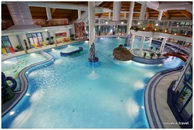 Štúrovo Vadaš
But most of all Štúrovo is a thermal spa town. The VADAŠ thermal springs are famous in Slovakia as well as abroad. With its new outdoor and indoor swimming pools of various sizes and its new catering and other facilities it can welcome more than 10000 visitors. Those looking for sunshine and water can find perfect relaxation here.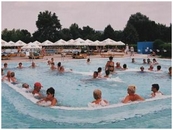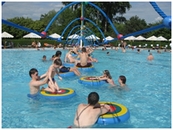 Brhlovce
It lies some 10 km east of Levice. It is known mainly for its troglodyte-like dwellings cut into the volcanic sub-layer that have been suggested for the UNESCO World Heritage List.